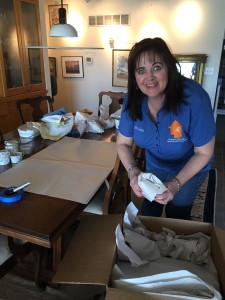 Working for Changing Spaces SRS is most definitely a rewarding experience. Working with new clients each week, tackling various tasks related to helping our clients rightsize, and interacting with the rest of our team members provides a dynamic work environment that gives employees so much to enjoy about their jobs. Along with this, the satisfaction that comes with being part of a team and growing a small company together is truly a joy.
We are always seeking top-notch applicants to join our Changing Spaces SRS team. We look for people who are responsible, caring, kind and self-motivated with good organizational and problem solving skills.
While we are not currently hiring anyone at the moment, that can change quickly! We welcome you to send in your resume, letter and three references for us to keep on file when the time comes for another round of hiring. Please click on the job description below to learn what exactly we are looking for in an employee.